kozaza, a trusted community of unique accommodations in Korea
We let people share homes: spare space, culture and foods.
We connect hosts and guests in simple, secure and mutually beneficial.
Hosts can list their space regardless it is an apartment or castle to
let it out to guests on a short-term basis or long-term basis.
Guests can find a unique space to experience local culture and meet
people as well as cozy staying at any price point.

kozaza creates innovative social values of the Sharing Economy or Collaborative Consumption
for community, environment and society.
Currently, kozaza is more focused on Hanok, Korea traditional houses.
Contact us to find a great HanokStay (Stay in Hanok) all around Korea including
BukChon Hanok Village.
kozaza has about 1,000 lists that you can try to book now.
kozaza headquarter is located at BukChon Hanok Viallage in Seoul, Korea.
[ kozaza introduction slides ] [ The Sharing Economy ]
Executive Members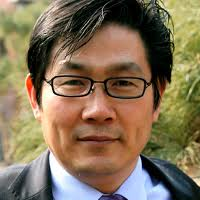 SanKu Jo Ph.D., founder & ceo @josanku (twitter) http://facebook.com/josanku (facebook)
SanKu is an Internet expert and seasoned entrepreneur.
Prior to cofounding kozaza, SanKu worked at LG U+ and KT as a Vice President initiating
new Internet services of social networking, geolocation and local, online advertising, and ecommerce.
He co-founded NetGeo, an Internet Geolocation Company,
with Michael Yang who was a co-founder and CEO of mysimon.com in Silicon Valley.
As CTO, he pioneered the Internet Geolocation Technology.
SanKu worked at the Lawrence Berkeley Laboratory as a Computer Scientist.
SanKu received a Ph.D. in Computer Engineering from Texas A&M University and
B.S. and M.S. degrees in Computer Engineering from KwangWoon University in Korea.
Perry Ha, Board Member
Perry Ha is the founder of DFJ Athena, a Draper Fisher Jurvetson affiliate venture fund
focused on investments in Korea and the US. He has been an active investor since 1998
when he founded Athena Technology Ventures, a Silicon Valley based venture capital fund with
a focus on early-stage startups. He has invested in and/or served on the board of many
successful companies including Ipivot (INTC), Demandtec (DMAN), Imparto Software (PKS),
ProfitLogic (ORCL), and Zantaz (AUTNF). He also served as an interim CEO at two different
companies. He currently serves on the board of several companies in Korea and the US. Prior to
venture capital, he led the Technology Management Practice at Gemini Consulting, a global
management consultancy, helping Fortune 1000 clients manage technology portfolios and
develop new products. Prior to that, he managed an R&D Group at Amicon, a life science devices
company, which was successfully sold to Milipore in 1994. He was granted two patents during
his tenure at Amicon. He serves on the board of Korean American Society of Entrepreneurs
(KASE), on the Visiting Committee at MIT, and on the Leadership Board of MIT's McGovern
Institute for Brain Research. He earned B.S. and M.S. degrees from Massachusetts Institute of
Technology and an M.B.A. from Harvard Business School. He was the captain of his collegiate
volleyball team and was selected to NCAA All-American Third Team. He is a life-long student and
teacher of Tae Kwon Do, a Korean martial art of which he is a certified Master Instructor.
Contact
twitter @kozazaCom
Facebook http://fb.me/kozazaCom
Blog http://blog.naver.com/kozazaCom
Flickr http://www.flickr.com/photos/kozazamedia
Youtube https://www.youtube.com/user/kozazamedia
Skype kozazaCom
Phone (+82) 1544-5665
E-MAIL contact@kozaza.com
Address Bukchonro 42-3 (Gahoedong) 4th Floor, Jongno-gu, Seoul, 110-260, Korea
Offices
kozaza is located at BukChon Hanok Villlage in Seoul.
kozaza in Media